Welcome To Ballykin Early Learning Centres, Rose Bay
In The Heart Of Rose Bay Village
Located in the heart of Rose Bay Village, Ballykin offers a high-quality, early learning environment for children aged 20 months to 6 years old. A dedicated early learning centre, Ballykin Rose Bay is conveniently located, well-resourced and designed to be fun, safe and inspiring. Our nurturing and highly experienced team delivers educational programmes that help guide the children to become creative, confident and curious thinkers, with an enduring love of learning.
Apply To Enrol
We are currently accepting Wait List applications for Enrolment at Ballykin Early Learning Centres, Rose Bay. To start the application process simply click on the button below and fill in the on-line form. We will then contact you as soon as a place becomes available.
Have A Look Inside - Instagram
Our Early Learning Programmes
Utilising a proven 'Play' based curriculum that focuses on creativity and nature, our Ballykin Rose Bay centre is separated into three defined learning spaces. With the children transitioning through each age appropriate space, the Ballykin journey culminates in a school readiness program that prepares the children for the next stage of their education. Our educators build relationships with each child, creating continuity and trust as they move from class to class and progress on their Ballykin journey.
Koalas
20 Months to 3 Years Old
Our starting room is a nurturing, caring and supportive learning environment for your toddler to explore and experience the first stage of their early education journey. The curriculum focusses on belonging, care, autonomy, curiosity, independence and building friendships.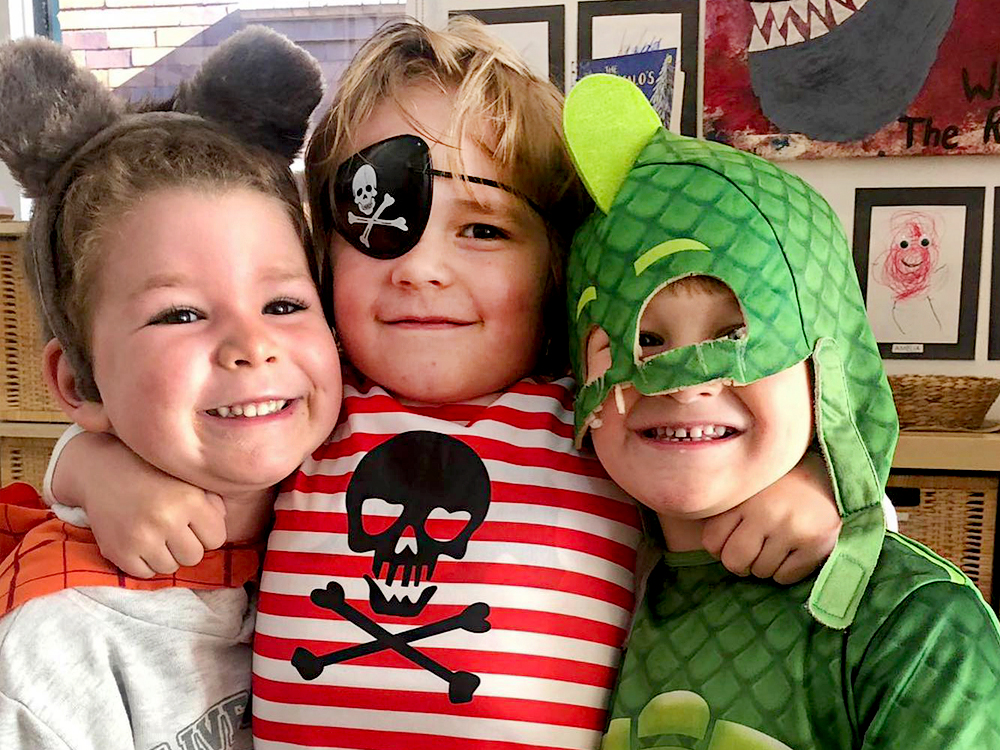 Wallabies
3 to 4 Years Old
A Preschool educational program designed specifically for the needs of your 3 year old child, the Wallabies room has an emphasis on a play based curriculum, inspiring creative thought and action. The curriculum focusses on creativity, investigation, challenge and resilience.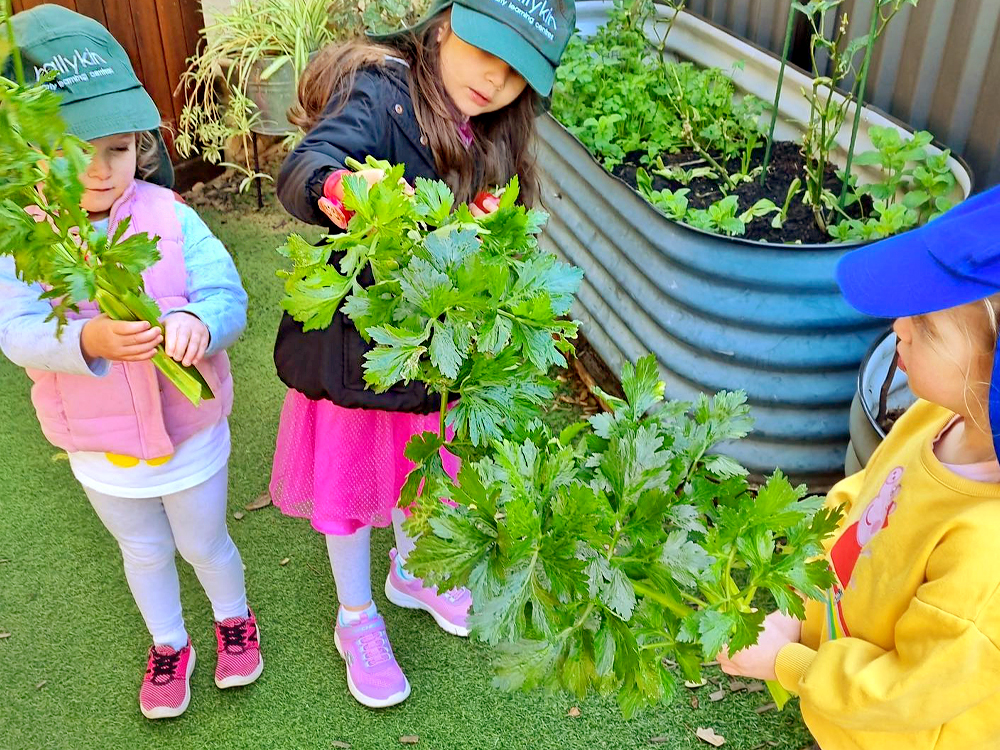 Wombats
4 to 5 Years Old
A preschool educational program focussed on a play based curriculum that supports children as they explore and create and specifically designed to prepare your child for School. The curriculum focusses on persistence, imagination, problem solving and own learning.
Other Classes & Activities
Ballykin Rose Bay offers lots of other fun classes. Available for all the children in our care, these classes are unique to our centre and draw on the individual skills and abilities of our in-house educators and carers.
Indigenous Culture
Facilitated by Indigenous educators, the children learn about our First Nations people and their cultural and spiritual connection to the land, sky and waterways that surround us, through music, storytelling, dance and art projects.
Nature
Using a combination of planned and spontaneous experiences the children learn about nature through interacting with our in our newly renovated outdoor environment, including veggie garden, worm farm and bush tucker garden beds.
Spanish
Facilitated on a twice weekly basis by Ballykin's Spanish speaking educator our Spanish class helps the children to learn another language through literacy and music experiences, that includes singing and greeting each other in Spanish.
What Our Families Say
The level of education is outstanding and everyday I get blown away with what Asher is learning. From recognising letters, drawing and his social skills – we know we've chosen the right centre for him.
Kerry
Parent - Ballykin Rose Bay
From the moment you enter you can feel the community spirit and see that the educators want to be there and so do the kids.
Immik
Parent - Ballykin Rose Bay
It's clear that Charles just loves being at Ballykin. The programmes and activities are fun and engaging, and keep the children on their developmental path. The fact that he doesn't want to leave when its home time is a great testament to the positive environment they have created.
Jim
Parent - Ballykin Rose Bay
Every time I pick my children up they are so happy and I know that have had a great day. I love that the focus at Ballykin seems to be on kids being kids and learning through having fun
Shab
Parent - Ballykin Rose Bay
Ballykin sparks imagination in the children and nurtures their curiosity through interesting daily activities, excursions and engaged, caring educators. It's a wonderful school with an exciting program that is rich with culture, diversity and respect for the environment.
Sibella
Parent - Ballykin Rose Bay
Ballykin is a wonderful place. We really appreciate the small class size and that there's at least 3 educators per class. The educators are fantastic, really caring and full of enthusiasm.
Bill
Parent - Ballykin Rose Bay
We Care
At Ballykin the needs and wellbeing of each child is at the core of everything we do. As part of our care program, meals are prepared fresh each day by our onsite chefs. The children are provided with three nutritious meals, as well as morning and afternoon snacks, hats, sunscreen and nappies when required.
Our Community
We believe in community and take a collaborative approach to the daily care and education of the children. We work closely with our families, listening to their needs and sharing our insights and perspectives. Our convenient location in the heart of Rose Bay supports our strong community focus with regular local excursions to Rose Bay beach, parks, local shops, schools and other key community places.
Meet The Rose Bay Team
Our educators nurture and build relationships with each child, creating continuity and trust as they progress on their Ballykin journey. Click on the button to meet the Ballykin team.
Do You Have Any Questions?
Please refer to our Frequently Asked Questions section for answers to some of the most common queries we receive. If you don't find what your are looking for then please feel free to contact us.
Ballykin Early Learning Centres - Rose Bay
24 Dover Road, Rose Bay NSW 2029
Tel. 02 9371 6275