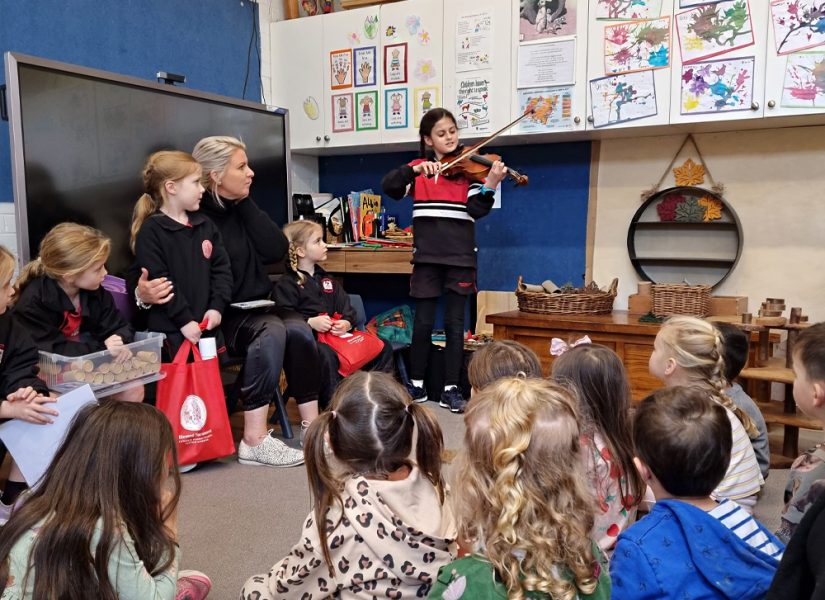 Our Preschool class were excited to welcome Ms Leanne Meehan, Principal from Blessed Sacrament Primary School. She visited with some of her students from their Kindergarten, Year 1 and Year 6 classes. Some of these children had previously attended Ballykin, so it was wonderful to welcome them back for the day.
Our children were really interested to hear about a typical day at Big School and talk to the students about their classes and programs. They then listened to a performance by Dara who played her violin. Our children then accepted a wonderful gift of some school uniforms to add to our dress up box!
Thanks Leanne and please come back soon!