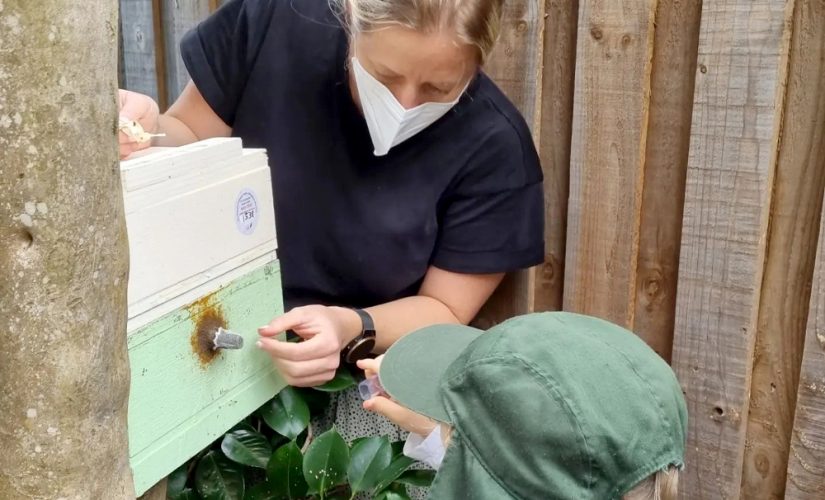 Our Mosman centre was a buzzing this week with the arrival of our new Native Stingless Beehive. The hive was purchased as part of the Woolworths Landcare Grant which our Mosman centre was awarded last year. The bees can now work their magic on the pollinator gardens we have been planting. Now it's not just the children that are a hive of activity!
2021 Woolworths Junior Landcare Grants
In early 2021, as part of its ongoing commitment to a greener future, Woolworths in partnership with Landcare Australia, opened our third round of Woolworths Junior Landcare Grants.
Growing the next generation of environmental champions
Open to primary schools and early learning centres across Australia, Woolworths Junior Landcare Grants aim to inspire kids with hands-on projects focusing on sustainable food production, improving waste management practices and enhancing native habitats. Since bees and pollinators are so important to our environment applicants were offered extra funding of for projects that support bees.