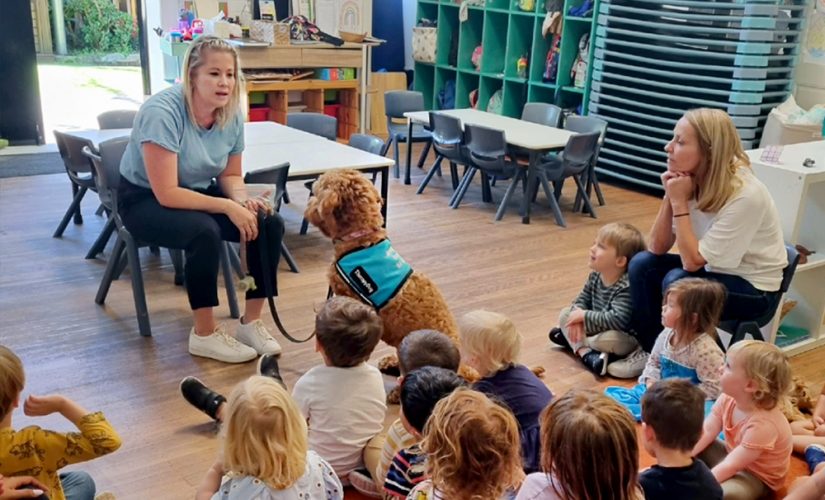 We love to have members of our local community drop in for a visit. Today Miss Vernon and the wonderful Winnie, her Therapy Dog came by to spend time with the children.
Winnie usually works with students at the local Primary School, but today it was our Ballykin children who had the opportunity to learn about her special skills. Miss Vernon told us that Winnie has been trained to provide emotional support and comfort for those needing her help. During her visit we discussed how to safely approach and behave around dogs and how care for animals, as well as being entertained by Winnie's tricks!
Winnie stayed for a play and the children had the opportunity to pat and engage with her in their classroom environments. Thanks Miss Vernon for coming to see us and thanks Winnie… woof!